NEW
The Most Powerful Survey of Privacy Compensation
2023 IAPP & TRU Privacy Professionals Salary Survey
Get your copy of this year's 2023 IAPP-TRU Privacy Professionals Salary Survey. Partnering with TRU Staffing Partners, the survey report gives you leading insights from more than 1,400 privacy professionals from more than 60 countries. You'll walk away with an updated view and an opportunity to benchmark your compensation.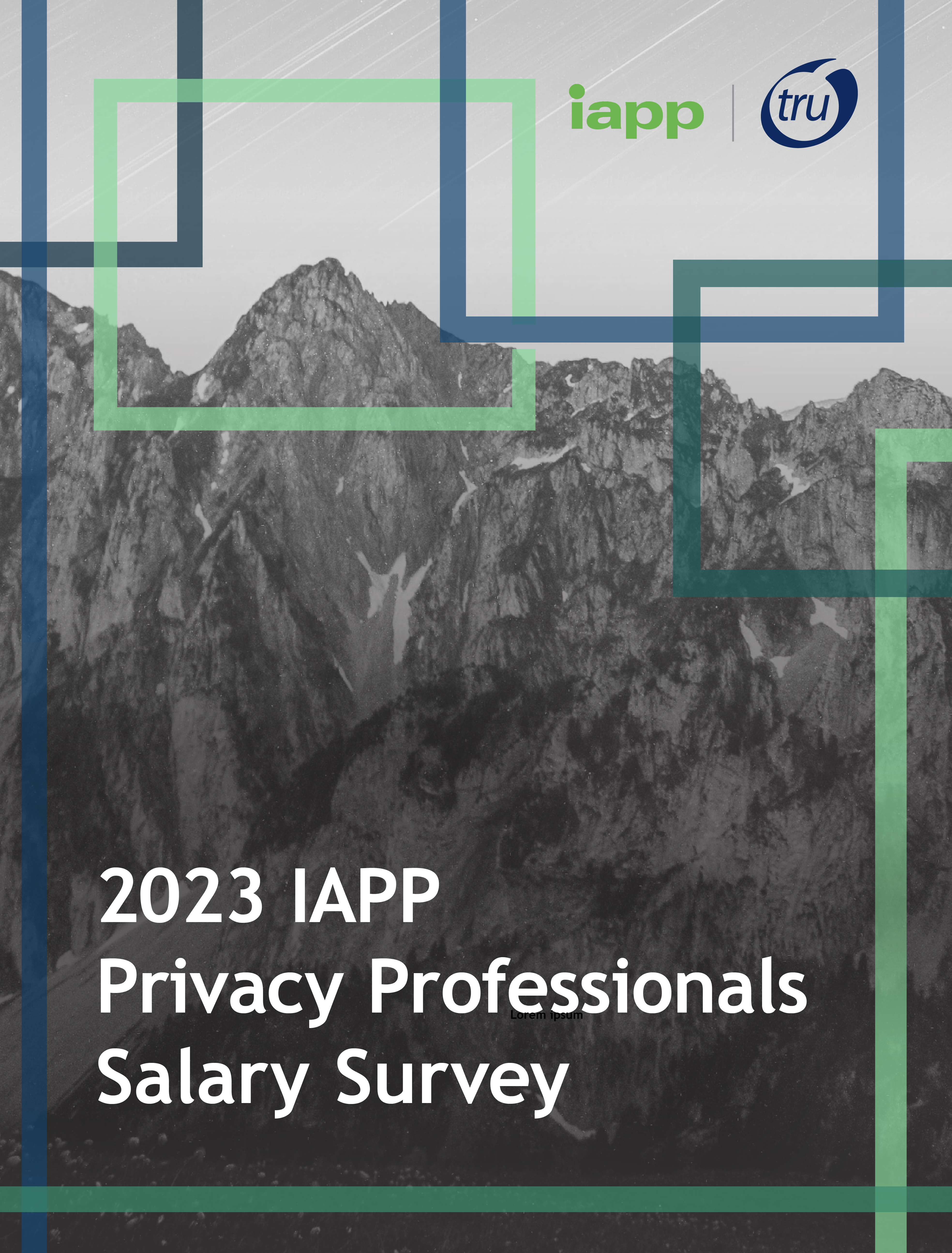 Powerful insights from

1,400+ privacy pros from over 60 countries
In this report, IAPP and TRU Staffing Partners explore the compensation, both financial and nonfinancial, offered to privacy professionals. We focused on understanding key impacts on compensation, such as education, experience, motivation and job satisfaction, as well as the nature and size of employers.
In a change to previous years, the 2023 salary survey was expanded to focus on both internal privacy roles, i.e., those working within an organization's privacy function or with privacy-related roles, and external roles, i.e., those offering privacy-related services, such as consultants, lawyers and vendors.
Fill out the form here to get your free copy today!
Apply for TRU Representation
Being represented by TRU means inclusion in an elite circle of exceptional companies and professionals.
Submit Your Resume